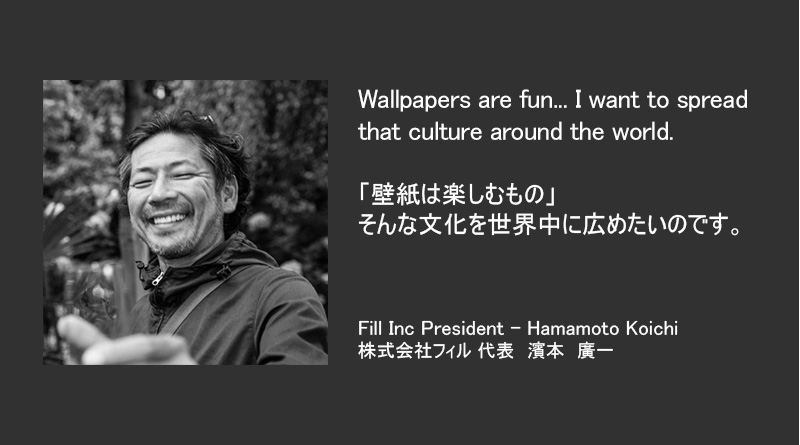 HUMBLE BEGINNINGS, GROWING PASSIONS

Born and raised in Osaka, Hamamoto dropped out of high school to work as a craftsman until the age of 23, when he started his own interior design business. Until one day, an electrician talking to him on site suggested him to sell the wallpapers along with what he's doing. Hamamoto proceeded to incorporate Fill Inc in the year 2000.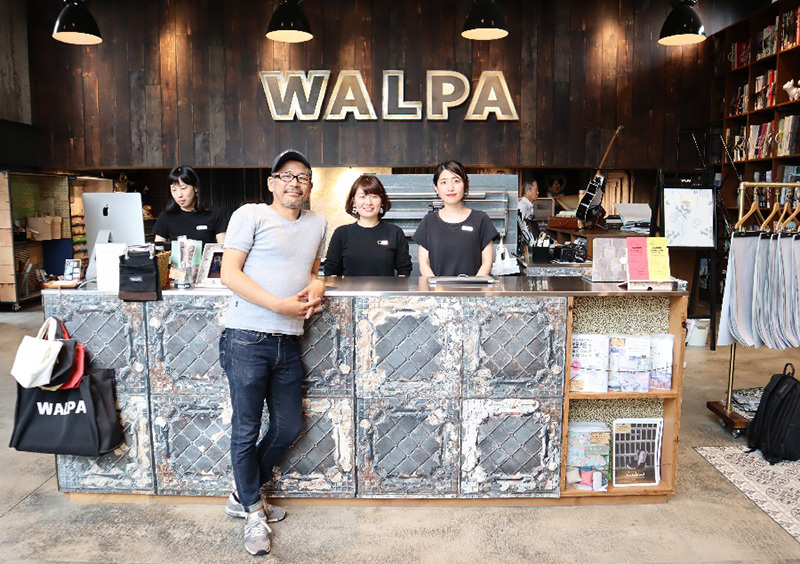 After the establishment of Fill Inc, the first online store that started operations in 2001 was "KABEGAMI YA HONPO". HONPO handles a wide variety of products, from wallpapers to flooring, paint, decorative panels etc. Store manager Hayashi is in charge of the planning of new wallpapers, direction, marketing and events.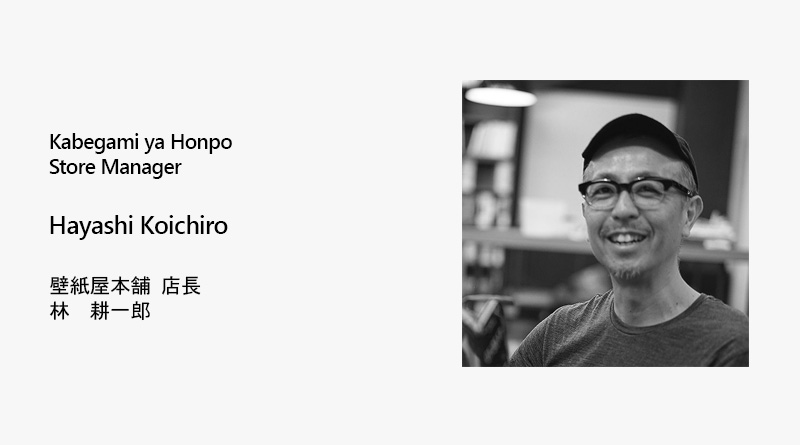 10 years later, Fill Inc opened their second online store WALPA which specializes in imported wallpapers in 2011, and expanded various physical stores as well, such as WALLPAPER MUSEUM in Osaka and HONPO LAB. WALLPAPER MUSUEM is the headquarters of KABEGAMI YA HONPO / WALPA located in Osaka while HONPO LAB is a hands on showroom with the concept that lets customers experience all kinds of samples and catalogues of products sold in the web stores.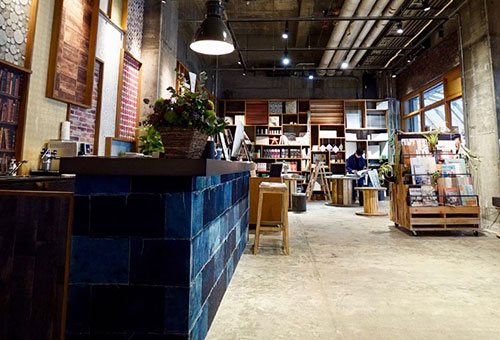 HONPO LAB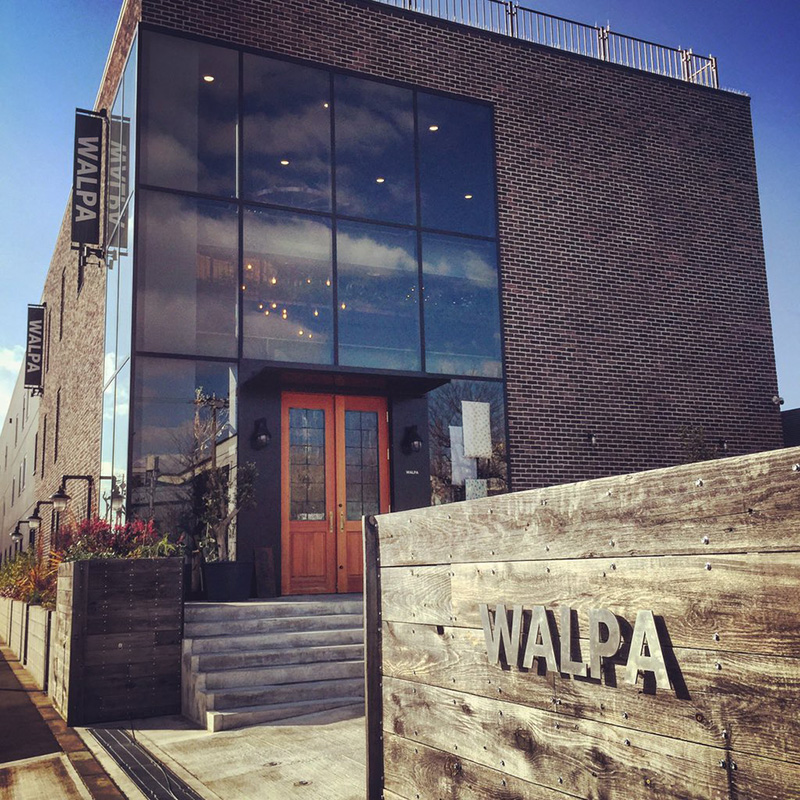 OSAKA HEADQUARTERS
In year 2019, Fill APAC Pte Ltd was founded and HONPO was launched which marks our wish to bring Hamamoto's burning passion for wallpapers to other parts of the world. Here at HONPO we aim to change the people's perspective of wallpapers, as people in the SEA region are still more used to using paints as a means to decorate their walls. While paints are relatively hassle free, there is no replacing how wallpapers can bring about more variety and inspiration to your every day life. You can't replicate murals, wood grains, concrete texture, damask, marble patterns etc with paint, and wallpaper encompass everything from there. It's the perfect form of art to be placed on one's wall.
At the time of Fill Inc's incorporation, very few people are willing to put up their own wallpapers due to the perceived difficulties and troubles that come with it. Today, the number of "condominiums with wallpaper choices" and "DIY customizable rental housing" has increased in Japan, due to there being a increasing interest in wallpapers among the Japanese people who are starting to take wallpaper installations seriously and having fun with the process at the same time.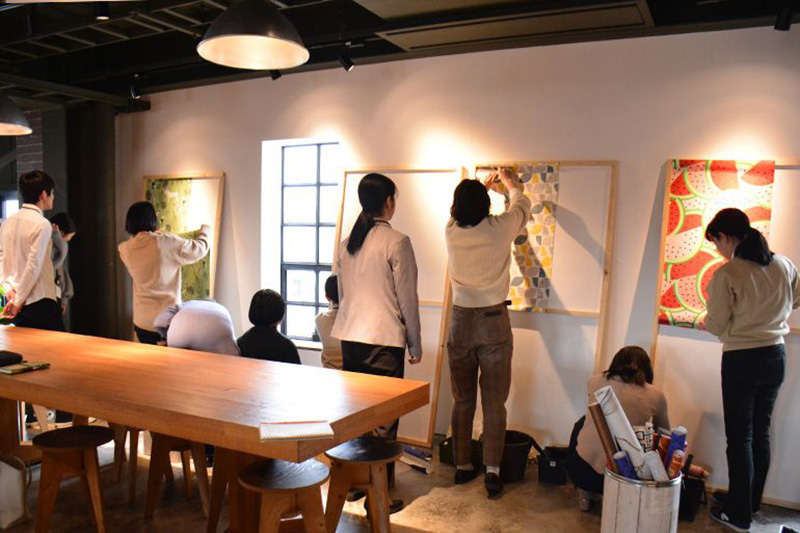 Here at HONPO, our dream is to spread the culture that "wallpapers are fun" across the globe. Don't you agree that life is more fun when there's something new to learn, with the new challenges you have to face? First, you choose from a myriad of wallpapers that you like, and learn how to install them yourself. Once you get the hang of it, you will start to enjoy the culture of changing the appearance of the space around you with your own hands according to your mood and vibes at the time. Be your own craftsman and get your house decorated in your most desirable form!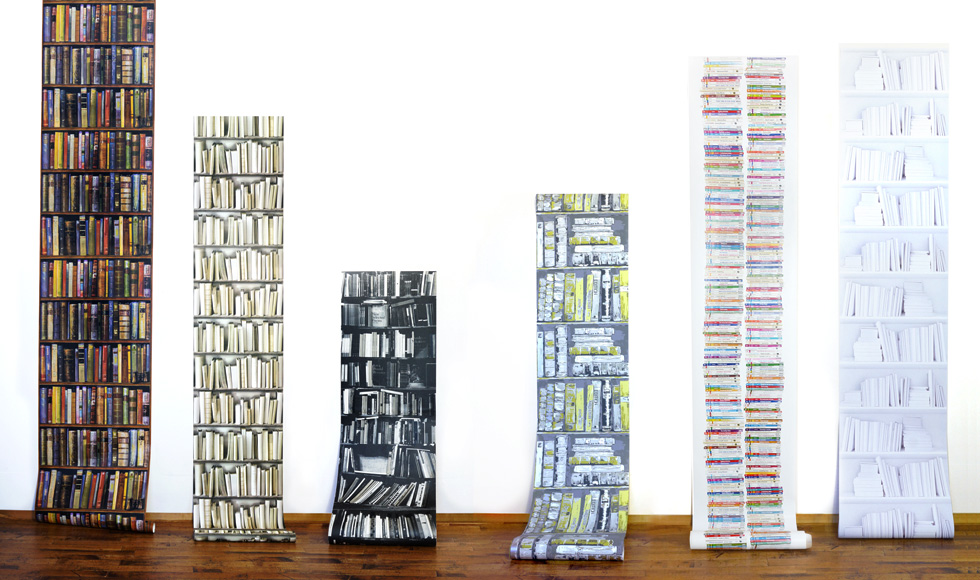 For beginners who are looking for first hand DIY experience, you can try out Honpo's Pre-Glued Japanese Wallpaper. For people who wants slightly more challenge by mixing their own glue, you can explore affordable UK wallpapers or premium eclectic Romanian wallpapers. Guides and know-hows that can be done by professionals and amateurs alike are compiled in our Honpo Blog so everyone can challenge wallpaper (and other home decor product) installations without any experience or knowledge.
HOME STAGING WITH WALLPAPERS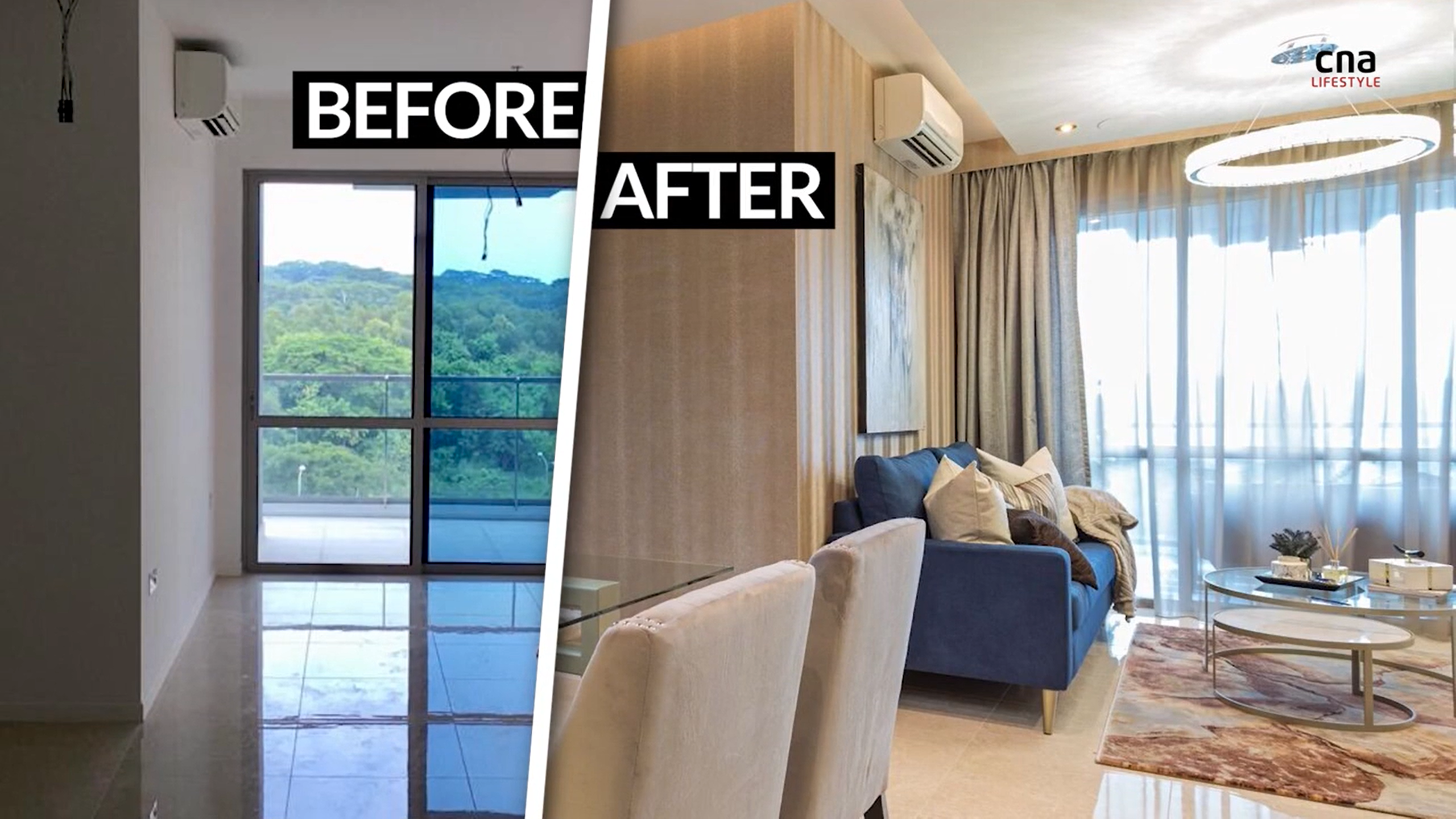 BEFORE AND AFTER OF WALLPAPER MAKEOVER! (PHOTO CREDIT: CNA LIFESTYLE)
Wallpaper is one of the most beautiful and important accessories wore by a home in the form of home staging. The more polished and premium wallpaper you are using for your home, the more stunning and luxury your home will look. A decorating technique originating from America, home staging lets you transform your house with our most beautiful wallpapers to please the eye. You can sell/rent your house for a much higher price with home staging! Contact us today at +65 9173 9217 or write to admin@honpo.com.sg for more info.